05/26/2023
Memorial Day 2023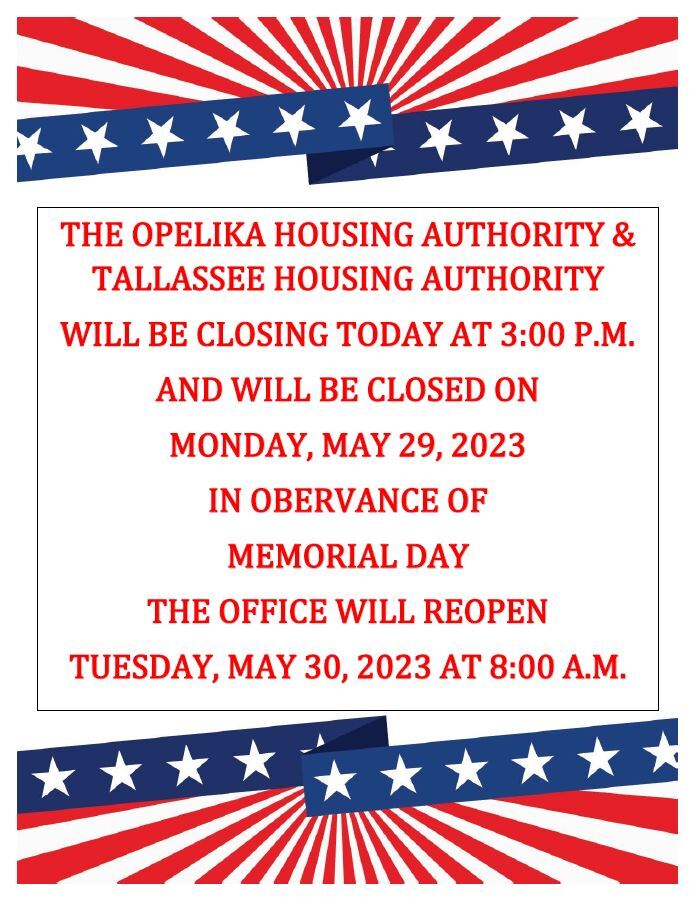 Please note The Opelika & Tallassee Housing Authority will be closing today at 3:00 p.m., and will be closed on Monday, May 29, 2023, in observance of Memorial Day. The Office will reopen Tuesday, May 30, 2023, at 8:00 a.m.
We take a moment of silence this weekend and remember and honor those who gave their lives in service to our country. We show respect to our fallen soldiers. We celebrate the heroes that have made the ultimate sacrifice and given their life in service of, and for this country.
Wishing everyone a safe and happy Memorial Day!